Majjin Boo Announces Debut Album "Go Between," Debuts Sweeping Single "Tribe"
Six-piece ensemble Majjin Boo have announced the release of their anticipated debut record, Go Between, out November 1st through Egghunt Records, as well as offered up the first single from that record, the forceful and emphatic track "Tribe," which The Auricular is proud to premiere today.
Thrilling and complex, Go Between is a magnetic effort from the band, one that relies heavily on careful design to keenly draw out each member's influences & approach. The record, whose title, according to the band, is "a reference to shamanism and how they are intermediaries between different planes," features seven tracks in total which each modulate strongly with intricate structures and sections.
Lead single "Tribe" is a model depiction of this sound, housing four distinct sections that feature daring technical fills, sublime textural layering, and emotive story telling. "I am the last left of my tribe" the song proclaims at the start, as it tells a grave story through rich lyrics ("Five feet of ice / No sign of life / Flame beneath my wrapped feet / God speed"), all the while being enveloped by a shifty, but glorious soundscape the band has crafted through expert grace.
The band, who takes its name from an altered spelling of a Dragon Ball Z villain, formed originally in 2015 as a three-piece including Harman and vocalist Frank Roberts. In the years since, the band evolved from a trio to a quartet and quintet, adding bassist Jono Stewart, drummer Jesse Marcus, vocalist Megan Paul, before finally landing on a six-person lineup in 2018 with the addition of keyboardist Hicham Benhallam.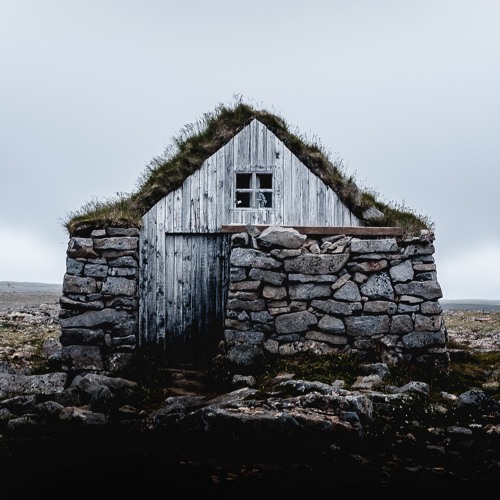 A few songs off of Go Between were heard previously on the band's three song Bandcamp demo in 2016 back when the band was still a trio fleshing out their expansive sound. Listening to these demos now along with the record showcases exactly how much each member of Majjin Boo drives their sound, something Roberts pointed to as central to the recording of this record.
"I see us more as a collective at this point," he asserted. "The sound is easily influenced by who is making the noise. Everyone is welcome to throw out an idea. We don't stress [any] certain sound."
Go Between was recorded by Michael Hegner, who's worked with local artists like Natalie Prass and Julien Baker, and was also mixed and mastered by Mike Sapone and Brett Romnes respectively, two musicians with clear ties to artists that defined the convergence of pop punk, post-hardcore, and emo in the mid-2000s, such as Taking Back Sunday and Brand New.
Roberts may not subscribe to those specific generes and labels, but he does point to bands from that period as being a catalyst for the record's sound.
"That's just a product of my upbringing," Roberts remarked. "Jimmy Eat World, Dashboard, The Jealous — [that] sound. I always laugh at subgenres. I think we all do. Yes, I'm emotional in my music, but I figured that's what art is for."
Go Between will see a full digital release, as well as a limited cassette pressing, all through local label Egghunt Records this November. Before then, the band plans to release another single along with an accompanying music video that seeks to deepen the band's striking aesthetic.
In the meantime, you can listen to the vibrant track "Tribe" below, as well as read our brief Q&A with Frank Roberts and Zavi Harman, describing the song's modular structure and vivid story.
How did you decide on "Tribe" for the lead single?
Frank Roberts: "Tribe" is a fun song on multiple levels. I like to play it instrumentally… but it also takes me away to another world through the lyrics. It is like playing a part.
Zavi Harman: It's always been one of our staple songs and a favorite for playing live. There are so many unique sections, but they all tie together so nicely. I think this song more than others showcases the wide-range of influences we pull from when writing.
How much of the four sections of "Tribe" came about from the layering and textural work, and how much would you say plays into the album's theme of separation and longing?
FR: It came organically. We play what feels good. The music is not centered around lyrics, [which] are written later around the sound that comes naturally from us playing together.
ZH: As Frank was saying, these sections just naturally progressed from one another while we were writing in our practice space. If a new idea we like is presented and it fits with the theme of the song, we work really hard in trying to figure out a way to make it fit so the transition from section feels natural and organic.
How would you describe the isolated themes of "Tribe," specifically with using primal terms and spiritual references to relay it?
FR: The song is way more literal than that. It's basically describing a fictional mother fleeing from a pillaged town… somewhere in the north… in a distant past? I'm not sure, but it feels like something I once lived through.
Like many of your songs, "Tribe" is packed with intricate lyrics. Was this a conscious effort, to challenge both ways we take in music — verbally and sonically?
FR: I like to stuff as much stuff into a sentence as possible. I think words and stories are fun for the most part. It's cool that we can pretend. [Here], I pretend to be [that] mother running from pillagers.
Go Between will be released on Friday, November 1st through Egghunt Records, and is available for pre-orders now via Egghunt's website which you access by clicking here.
Richmond can catch Majjin Boo in concert next on Tuesday, September 24th at Capital Ale House alongside local group Manatree and Georgia band Wanderwild. For more information, click here.